Help printing your A1/A3 proof of completion of online training
View the certificate in the CAA 'Register Drones' portal. This option is presented to you after you have completed the online training/registered for a Flyer ID.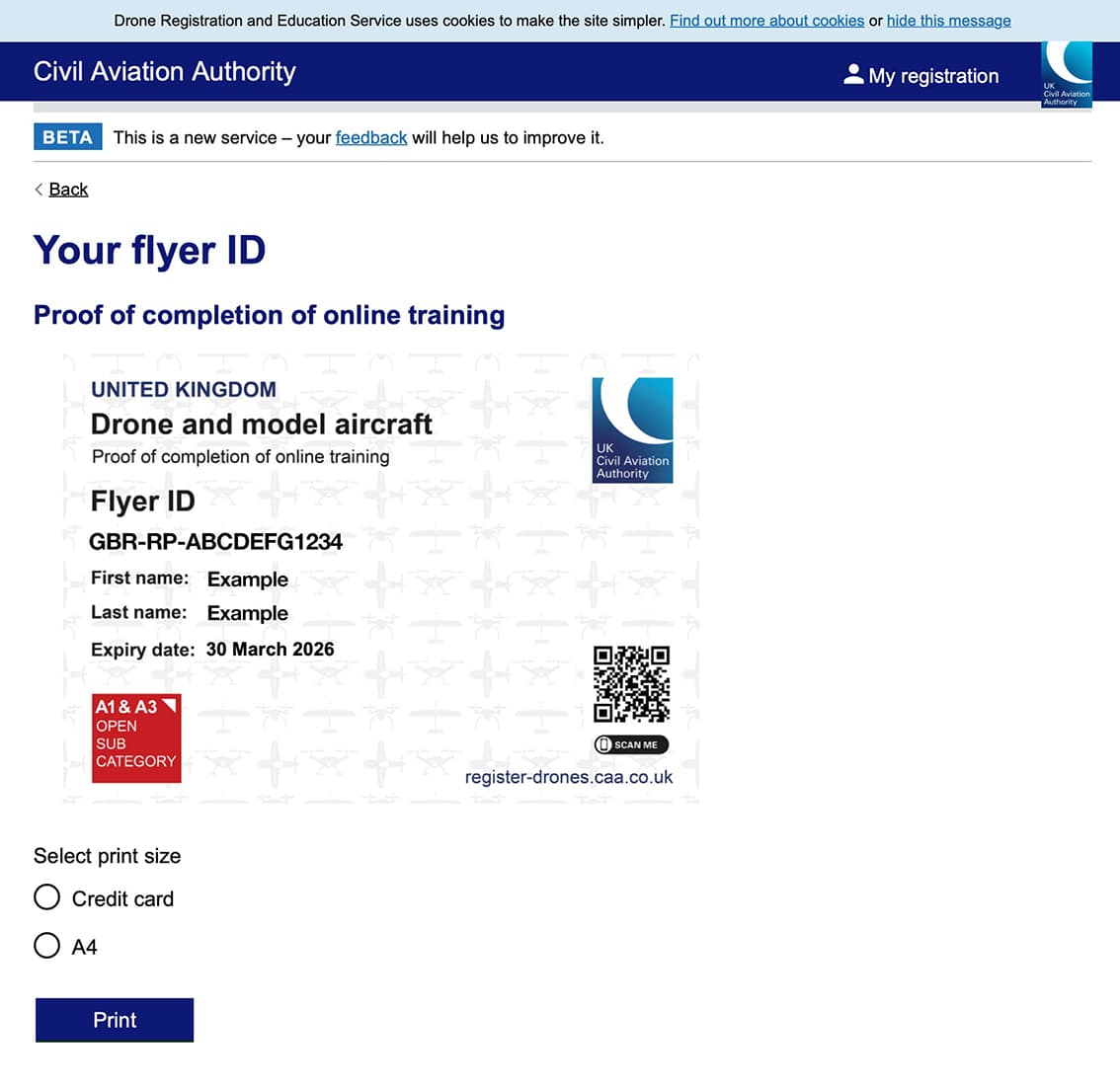 There is no option to download the certificate, only 'Print'.
Choose the 'Credit card' from the 'Select print size' option.
 Apple/Mac users
Press the '⌘' or 'CTRL' and 'P' buttons to print, then select 'Save as PDF' option.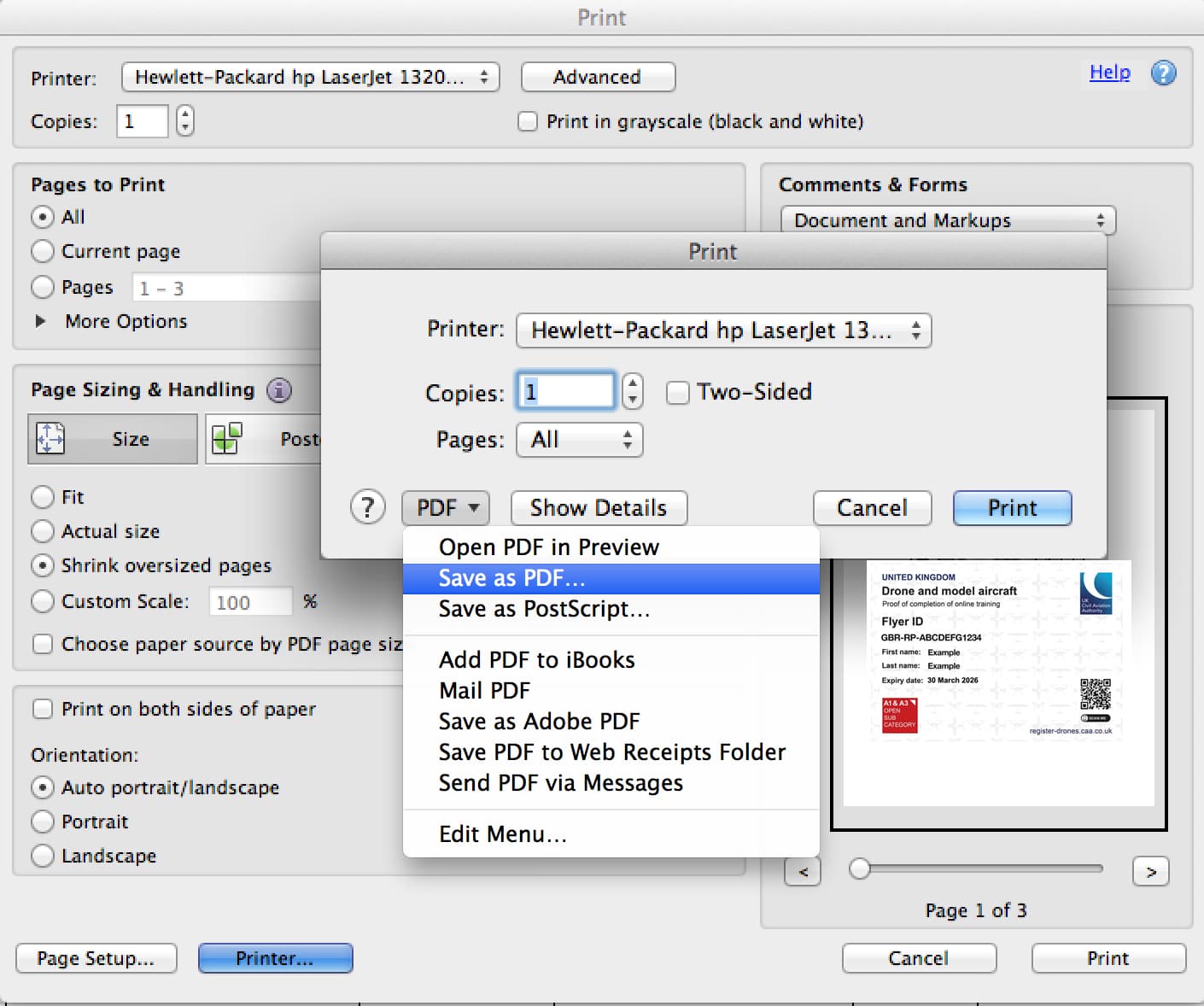 ❖ Windows users
Press the 'Windows' icon and 'PrtSc' or 'Print Screen' button to save to your clipboard.
Laptop: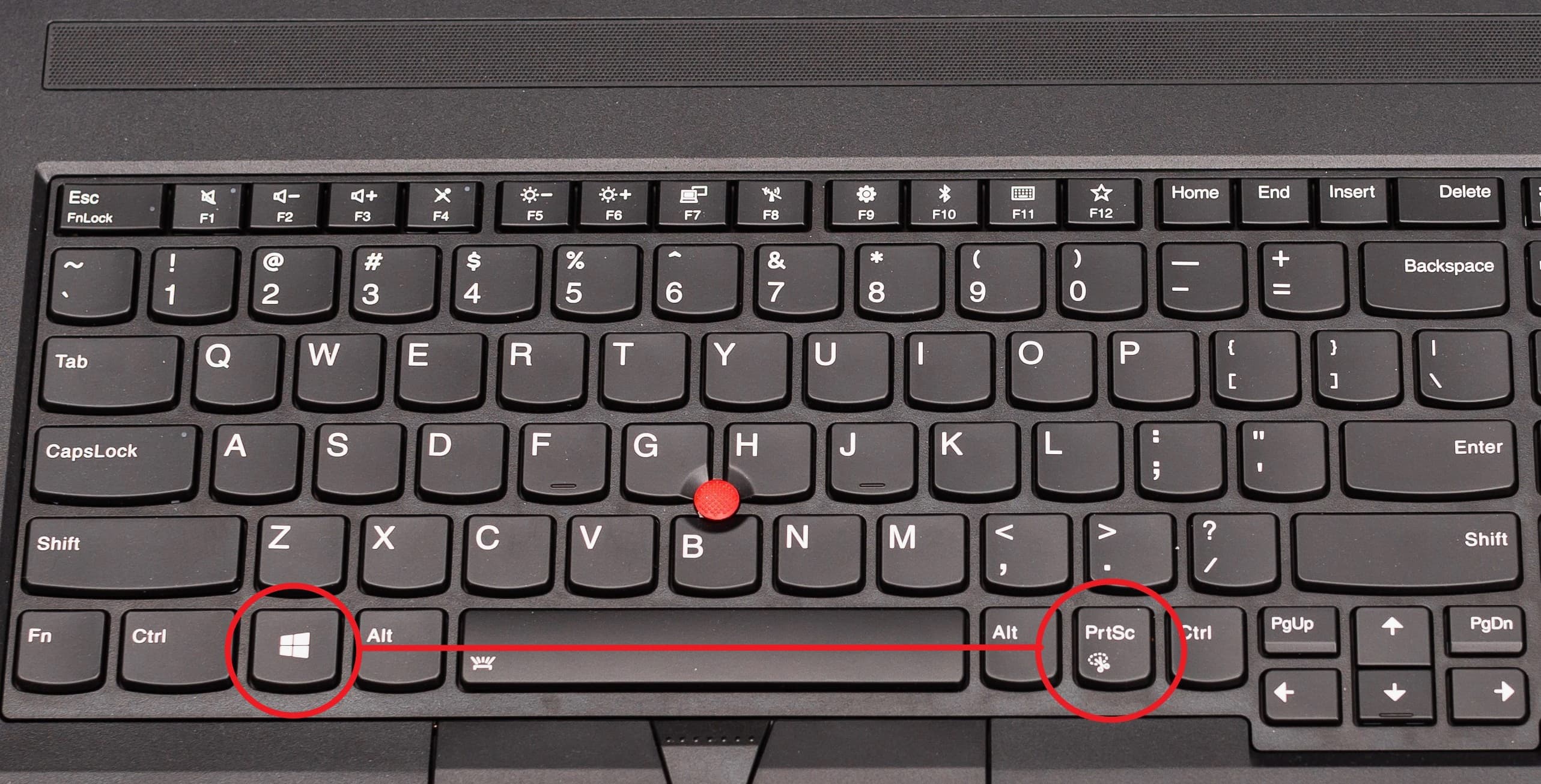 Desktop: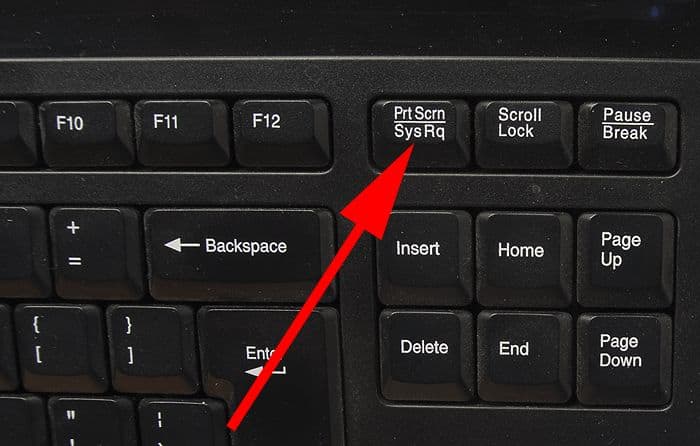 Open up your email software, compose a new email, in the body of the email, press 'CTRL' and 'V' (paste), the email should now contain an image of your certificate. Email this to us, we will do the rest.